3D RENDERING SERVICES
Visualize the future
Designers, contractors, realtors, architects, developers, and production companies rely on 3D rendering services to convincingly present projects. Investors and prospective buyers want to know what a building's interior and exterior will look like, see that they're thoughtfully designed, and confirm that a building will fulfill its intended function and correspond to the desired style. 
An architectural rendering company (or 3D rendering firm) can help construction, design, and architectural companies show their investors and prospective buyers a building's interior design, architecture, and facade as well as the landscape of the surrounding area. A compelling 3D rendering helps any project stand above the competition.
Visualizing objects within a built environment is a great way to demonstrate all the benefits of that environment and thereby attract partners and investors for construction projects. If stakeholders see only sketches of an excellent building plan, they're likely to choose an architecturally less impressive but more spectacularly visualized alternative.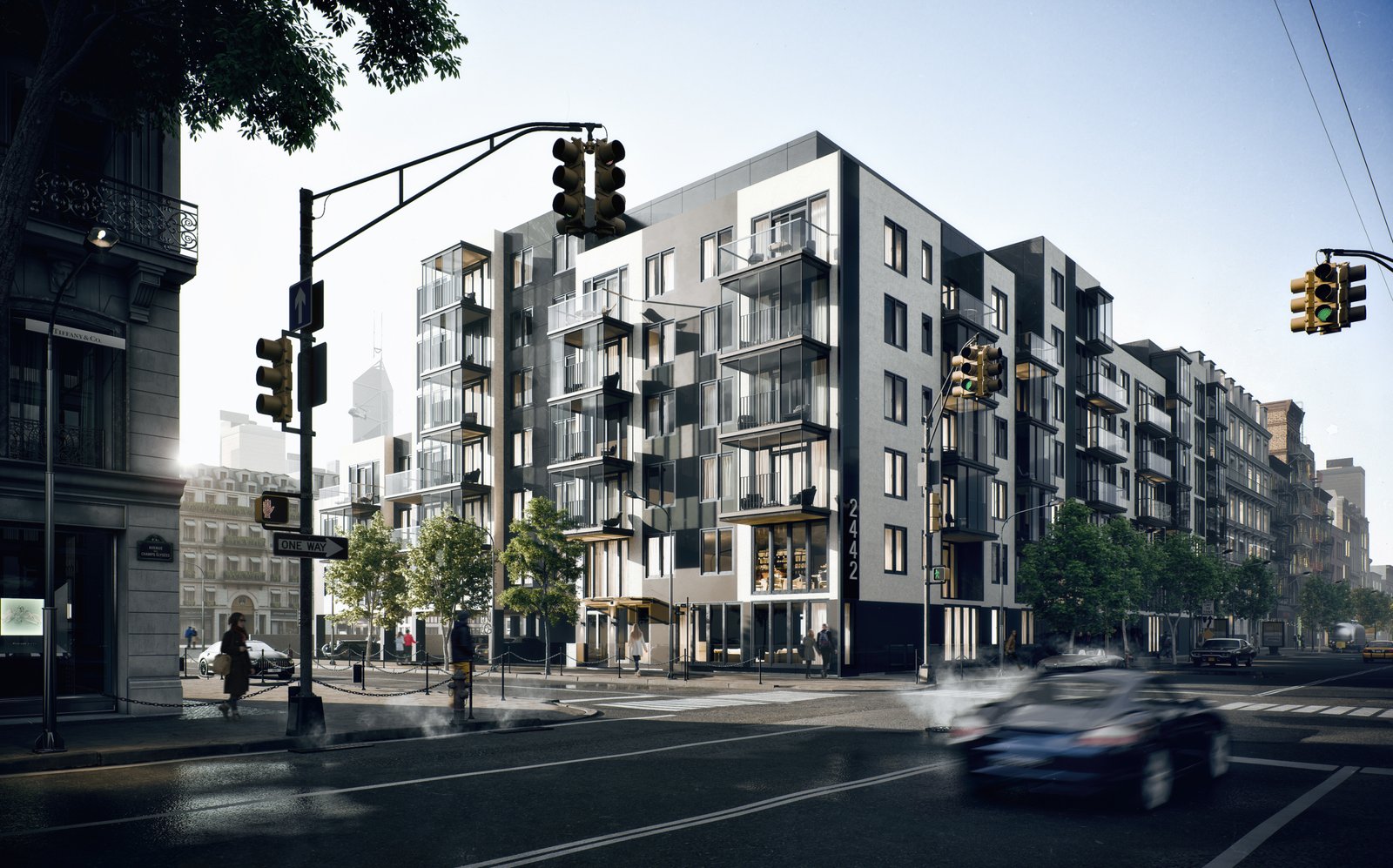 3D visualizations of interiors, architectural objects, and exterior facades allow you to fully grasp the concept of an object. An image can convey information that's difficult to put into words. At Fönces, our specialists use 3ds Max, V-Ray, Corona Render, and Photoshop to provide high-end architectural rendering services and create realistic high-quality images.
Prior to purchasing a particular material or object, the best way to see what it will look like within an interior is using 3D graphics. It's easy to create a realistic model of a space and evaluate all the pros and cons of a design before making expensive renovations, potentially saving a lot of time and money.
At Fönces, we're really good at:
3D architectural rendering design

3D interior rendering

Layout visualization

3D illustrations for websites and promotions

3D object modeling
Advantages of Creating a 3D Visualization
3D object renderings have proven their efficiency as a presentation tool and are in steady demand. Architectural rendering services allow you to:
Visualize the future
Model and present planned objects with maximum quality, vividness, and volume.
Feel your project as real
Create the participation effect: step inside your prospective property and see it within realistic settings.
Scale
Create a large-scale project that includes works of varying size and complexity. Supplement information about the space itself with data on the surrounding territory.
Optimize costs
Save time and money by increasing the commercial value of your project.
Tell us about your project
Fill out a short form to book a free consultation with one of our visualization experts.
Case study: A house in Jersey City.
An architect asked us to visualize a house in Jersey City as seen from the street and from the backyard. We created these visualizations based on sketches and preferences as to the lighting and mood of the image (time of day, season, etc.), geolocation, address, general building plan, drawings, and photos of houses adjacent to the plot. This input data helped us to create a realistic environment.
Then we discussed the timeline and cost of the project. Our estimates satisfied the client, so we got down to work almost immediately. 
First, we modeled the house and sent some drafts for approval. We asked our client to choose the position of the camera for the front and rear views.
After confirming the camera position, we continued working on the image. At Fönces, we include two revisions in our base price. We sent the first rendering preview to our client in just five days. The client then gave us feedback, based on which we made the first amendments. 
During the second demonstration, the client asked us to do a second round of editing. Each iteration took us two days.
While we were working on the visualization, our client decided to change the facade of the house. For this purpose, they ordered three additional rounds of editing at a cost of 30% of the price of one view. These additional rounds allowed our client to look at all the options they could think of and choose the one they liked most.
After our client approved all amendments and views, we created the final high-resolution renders (in 5K).
Why Our Clients Choose Fönces
Object visualizations by Fönces accurately reproduce an object's advantages and reflect the atmosphere chosen by the client.
Gifted artists
The tight-knit Fönces team has been providing 3D architectural rendering services for many years. We help large architectural firms, private interior designers, real estate agencies, advertising agencies, and manufacturers create visualizations of the most complicated objects. Our team members work together closely to take all of a client's requirements into account.
Perfectionism and attention to details
Clients appreciate Fönces for our strict focus on details, accurate geometry, attention to the choice of elements, materials, and color solutions, and stunning photorealism.
Artists with a mathematical mindset
Our powerful render farm, constant professional improvement, and diversified experience allows our specialists to complete an impressive amount of work in a short time.
Convenient payment structure
The prices for all our services are transparent. Also, you can pay in two installments, which is convenient for most clients.

Artistic handicraft
Our studio is primarily an art workshop. If you order your 3D visualization from us, people will surely notice it.
Always on time
We always meet deadlines and value your time.
Tell us about your project
Fill out a short form to book a free consultation with one of our visualization experts.
Types of Architectural Rendering Services
3D rendering services may offer various levels of detailing, leaving an object looking either like a sketch or very realistic. At Fönces, we care about the details to give you a high-quality product that fully meets your wishes in terms of size, proportions, presentation, and other parameters.
Object visualizations can look like:
static images with high definition and excellent detail resolution

landscape images that allow virtual viewing of an object by changing the angle of the view.
3D architectural renderings can be further enhanced by pairing them with the correct lighting, vibrant music, text, graphics, and other multimedia features.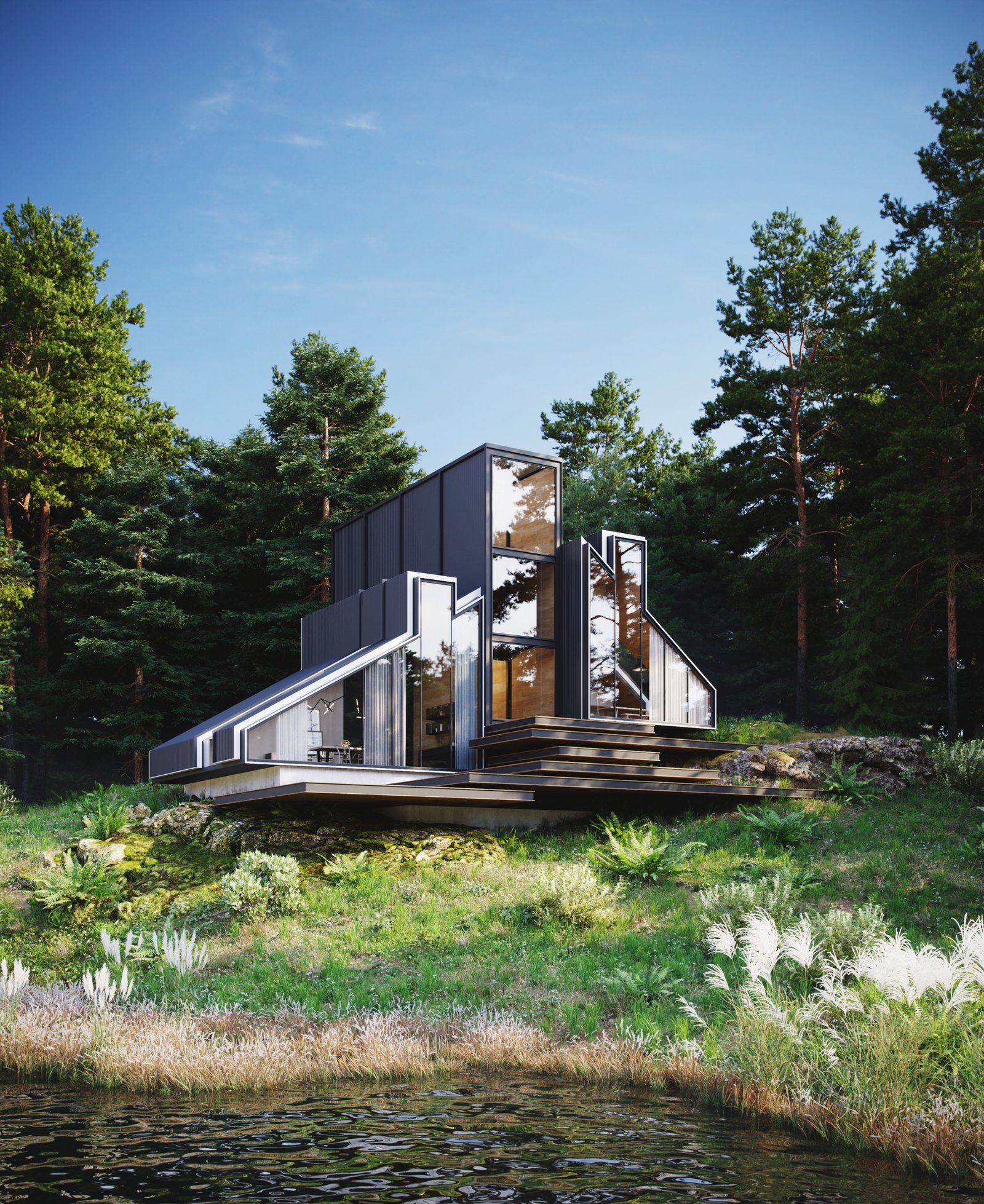 Visualizations by Fönces accurately reproduce an object's advantages and reflect the atmosphere of your choice.
Average project life cycle: 10 to 14 days

Total number of projects completed: 500+

Number of active clients: 16

Countries where we have active clients: USA, Canada, Germany, Ireland, UK, Denmark, Netherlands, Austria, Switzerland, Belgium, France, Spain, Italy, China, Qatar, Hong Kong, Taiwan, Israel, UAE
A Project Workflow
1. Contact us
You can contact us by mail, or fill out an application form on our website.
4. Approve draft renders
You'll get two photorealistic previews and we'll discuss any missing details.
2. Get an estimated cost and timeline
We'll define tasks, study your materials, evaluate the scope of work, and make a proposal regarding prices and deadlines.
5. Receive your final visualization
You'll receive high-resolution photorealistic renderings.
3. See rough renders
You'll receive sketches and rough renders so you can adjust the style, composition, and camera location and approve the main components.
Our works
Inspired by GDA Plaza in Hangzhou
Hotel. Netanya. Israel
Tell us about your project
Please fill in a short form in order to book a free consultation with one of our visualization experts.